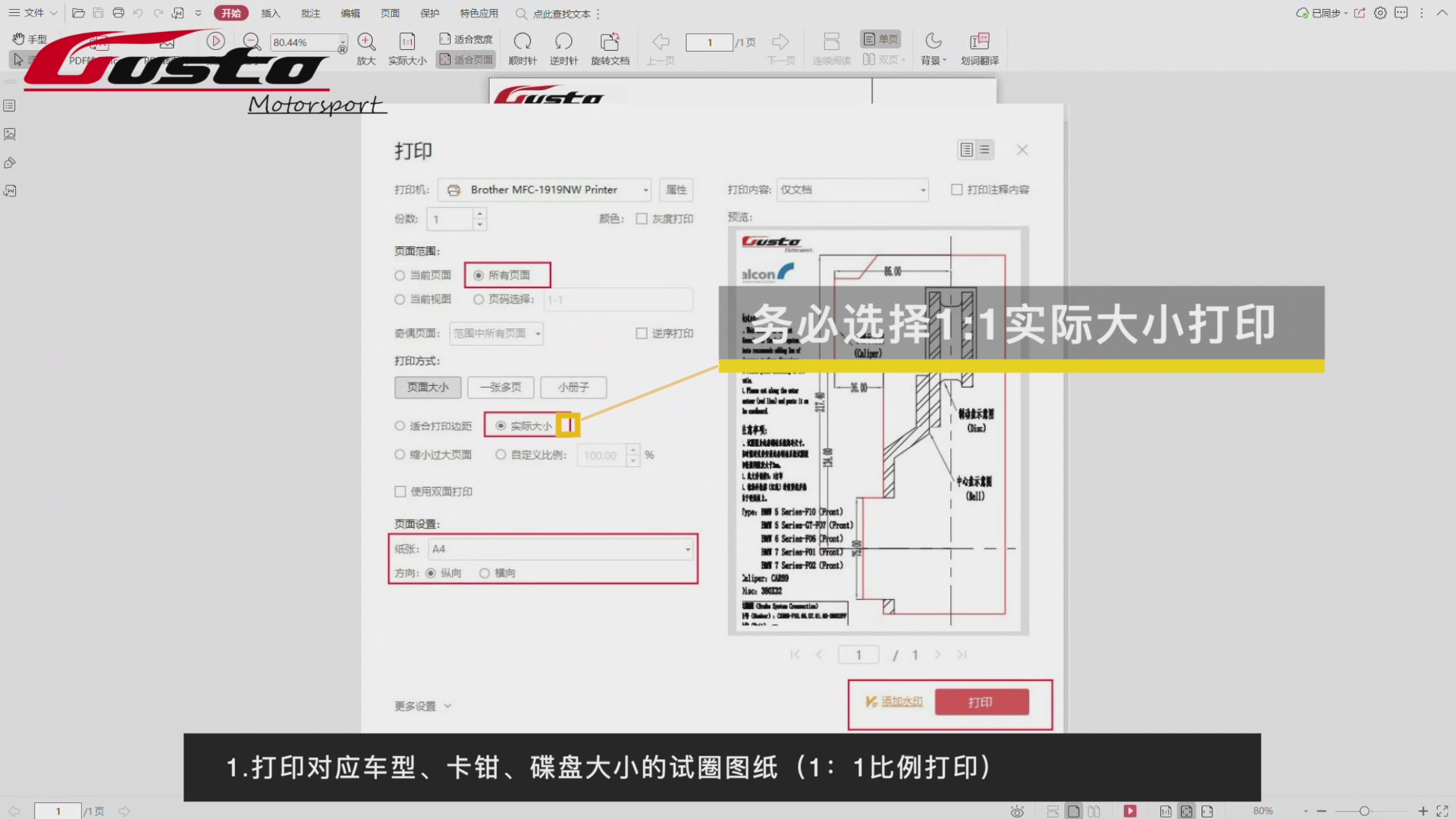 Print a copy of the drawing and check dimensions both vertically and horizontally to confirm it has printed to scale.
Cut the drawing just outside the dotted line.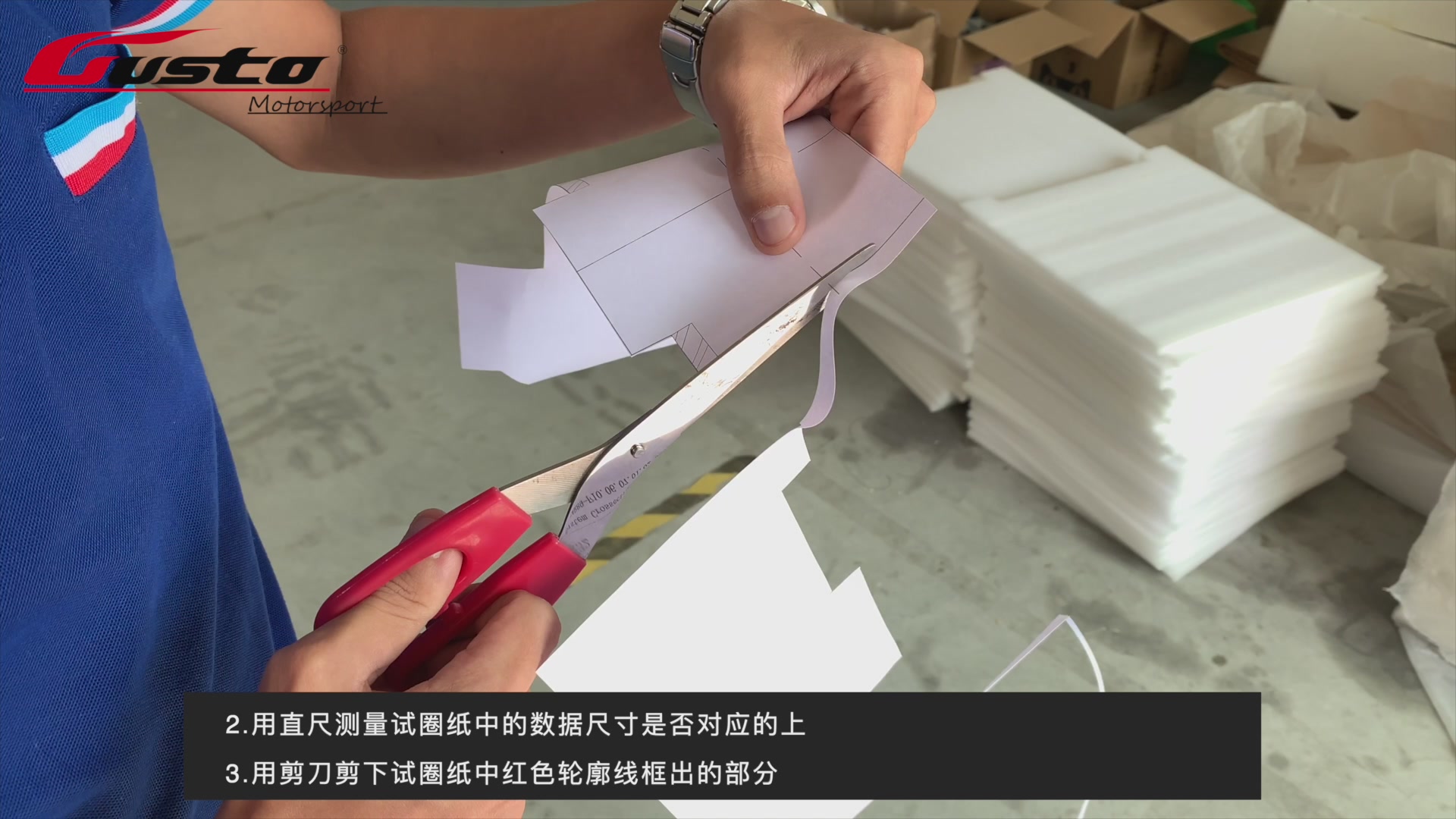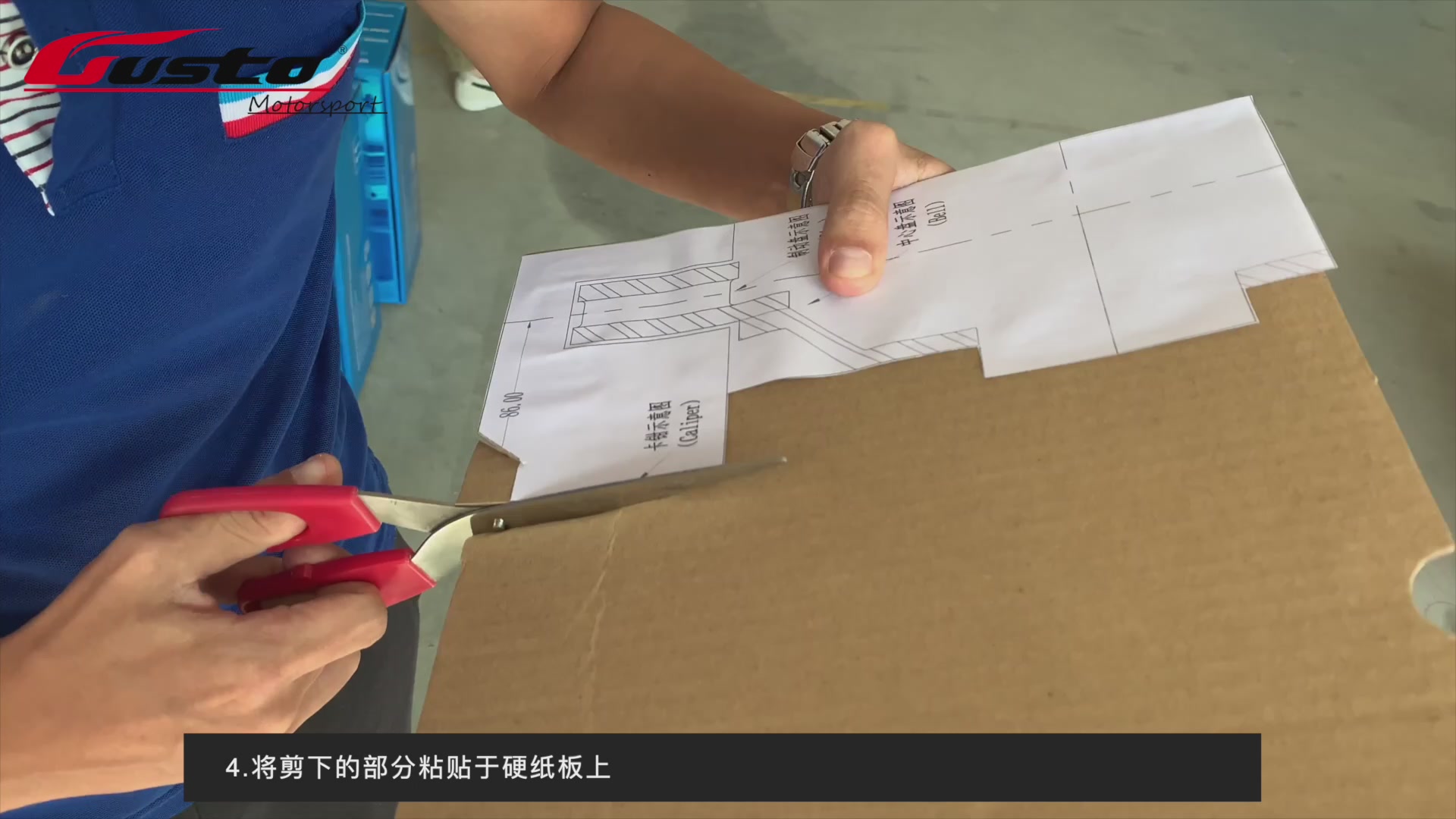 Gluing the drawing to a stiffer piece of material such as a manila folder will make the template easier to use.
Finish cutting directly along the dotted line.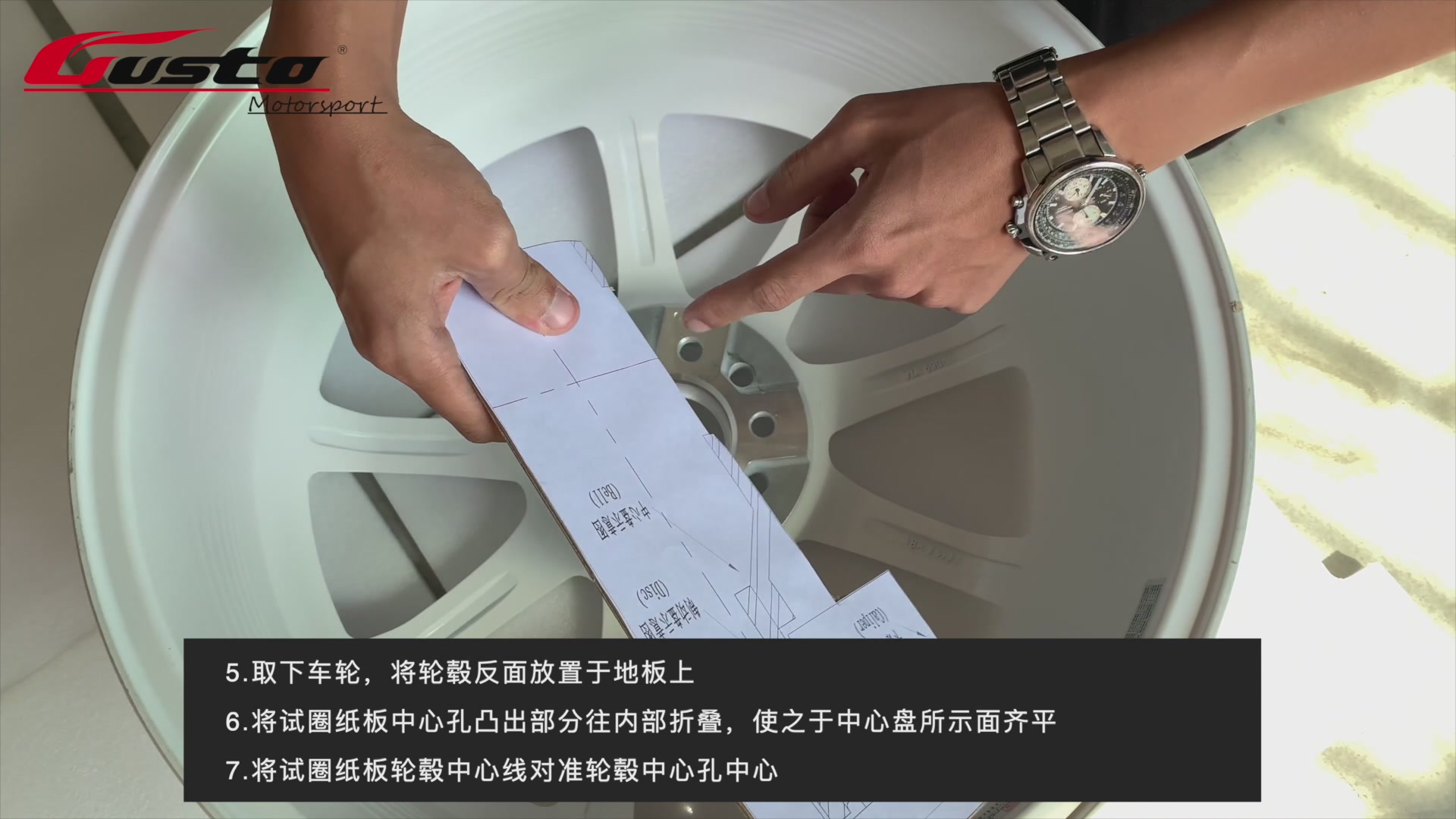 Lay the template inside the wheel as shown.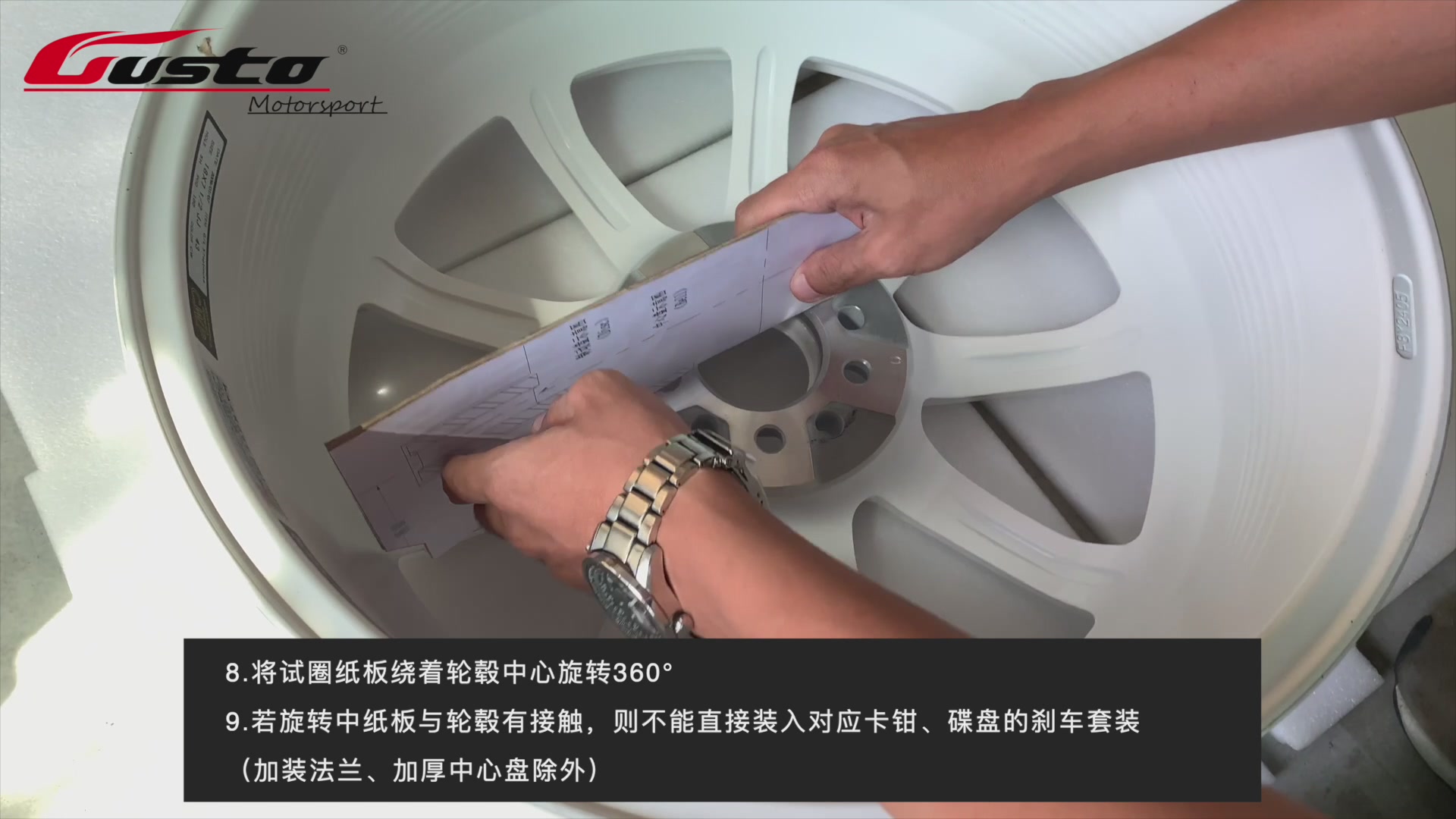 Verify that edge of the caliper does not touch the rim or the spoke.
A minimum of 2mm (0.080") is recommended.
If there is interference, different wheels or a wheel spacer will be necessary. Use of a wheel spacer is at the discretion of the vehicle owner. Typically a properly made spacer of 2-3mm will not adversely effect the vehicle.